CRU-MM Modern Melanin Mask
CRU-MM's Modern Melanin Mask is an all-in-one super mask packed with a serious cocktail of hydration and antioxidants-for skin that looks radiant, moisturized, and healthy. It's an essential to have in your skin care routine and the perfect mask for Staurday night relaxing, Once you expereince it you wil be hooked!
SHOP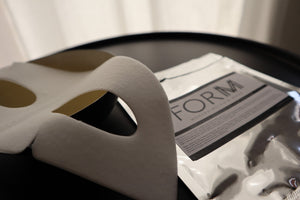 ABOUT CRU-MM Skin + Beauty
Experience Regina Tucker's signature facials at CRU-MM Skin+ Beauty in Lanham, MD. CRU-MM specializes in preventative care facials and providing treatment support for individuals working with or under dermatological care.  While we are well versed in ALL skin types, we are especially skilled in curating facial experiences
for women and men of color.
MORE INFO